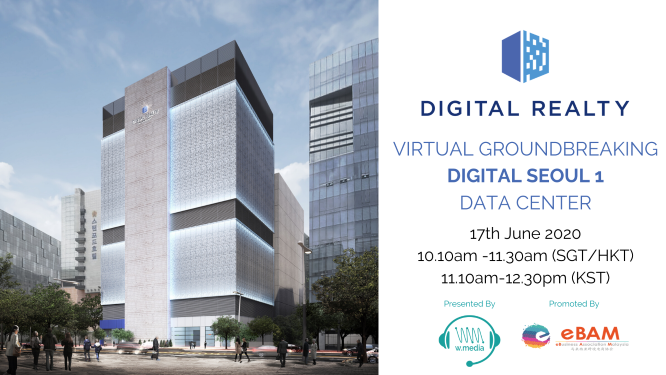 VIRTUAL GROUNDBREAKING OF DIGITAL REALTY SEOUL DATA CENTER
DIGITAL REALTY'S FIRST DATA CENTER IN KOREA
17 June 2020 l 10.10am (SGT/HKT) l 11.10am (KST)
Join the lunch

Dear eBAM members,
We are delighted to invite all of you to join and celebrate this Virtual Launch of Digital Realty's Korea Data Center together with us!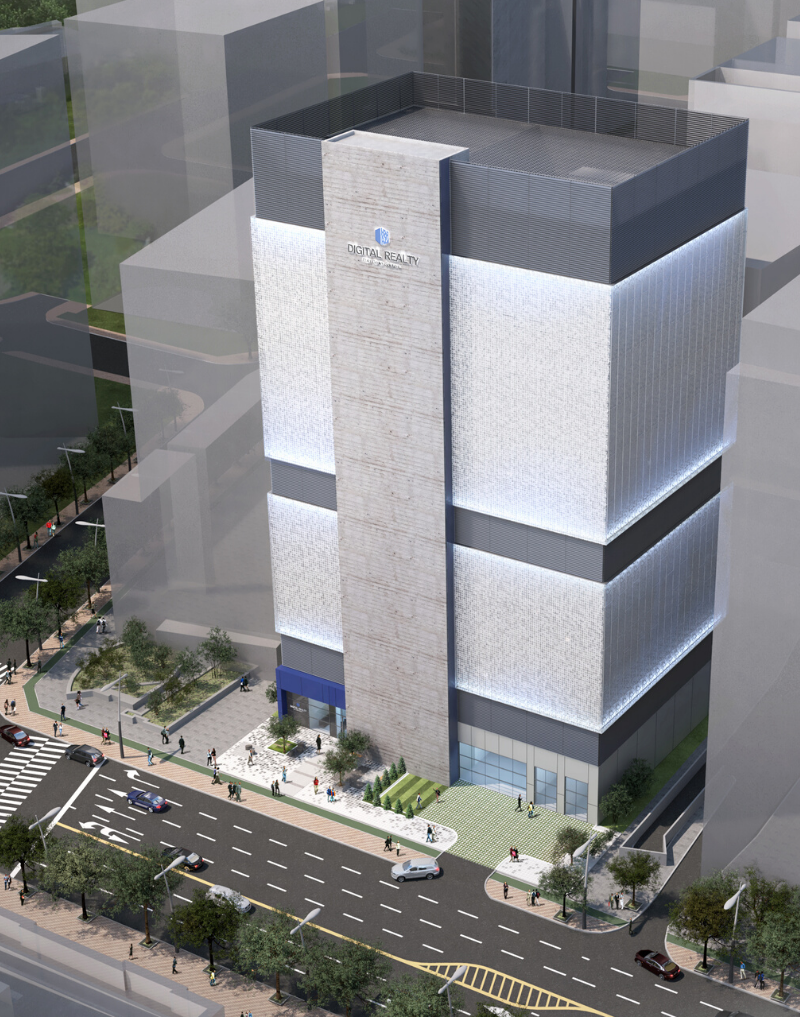 Almost 90% of the South Korea's population has internet access, it ranks 1st in Asia for telecommunications and is a valuable connection point to the rest of Asia for local and global businesses. Domestically, major South Korean companies are accelerating their cloud service adoption whilst the demand for data centers will continue to grow in the country.

Digital Realty, a leading global provider of data center, colocation and interconnection solutions, will share their exciting plans to boost South Korea's digital economy by meeting connectivity demands and empowering digital transformation at our next digital event on Wednesday 17 June.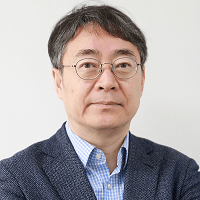 "I'm very excited when Digital Realty joined the Korea Data Centre Council. We believe that their presence will attract more international companies to look at South Korea as their infrastructure hub for the region."

Professor Yunmook Nah
Board Member
Korea Data Centre Council (KDCC)
"We are building our own Digital Seoul 1 (ICN10) located within Sangam Digital Media City (DMC) which supports up to 12MWs of critical IT capacity with a robust, diversified and truly carrier neutral connectivity platform with the build completion in January 2022."

Jay W. Khym
Country Manager
Digital Realty Korea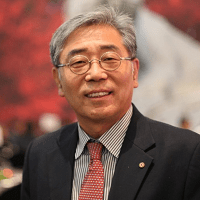 17 JUNE - VIRTUAL LAUNCH HIGHLIGHTS
[Pre-Show] Introduction
[Pre-Show] Live Interview
[Show-Time] Chairman Welcome Address
[Show-Time] Korean Data Centers and Cloud Services Landscape
[Show-Time] Launch Presentation
[Show-Time] Driving Korea's Digital Economy with State of the Art Digital Infrastructure

If you are within the eco-system of the cloud, IT and data center industry including journalist, market analyst, guest and partners of Digital Realty, do join us in celebrating this joyous launch together!
Don't forget to share your attendance on LinkedIn and Facebook using #DigitalRealtyLaunch, #CongratsDigitalRealty, #DigitalSeoul1 and #WMediaEvent!